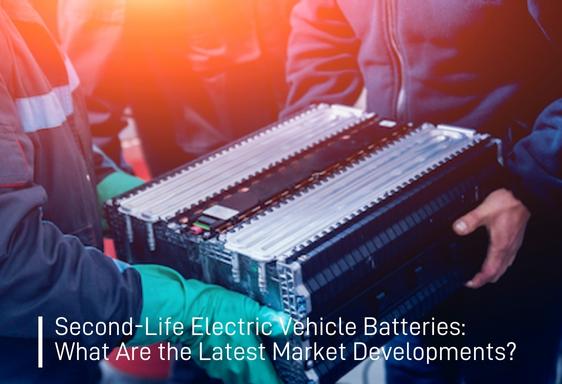 Second-Life Electric Vehicle Batteries: What Are the Latest Market Developments?
The second-life electric vehicle (EV) battery market is one of great importance for many reasons. These include adding value to future energy infrastructure, creating a circular economy for EV batteries, and providing a lower levelized cost of storage compared to new batteries. IDTechEx forecasts that the second-life EV battery market will reach US$7B in value by 2033.
The bulk of EVs currently use Li-ion battery chemistries, and once their eight-to-ten-year initial lifetime has expired, they are usually unsuitable for future EV use. Battery second use (B2U) extends the lifetime of the EV battery. Depending on the State of Health (SOH) and residual capacity of the battery, second-life batteries can be further utilised in less demanding applications, such as stationary energy storage and lower-power electromobility applications. Within this young yet competitive market, key players are involved in both second-life battery repurposing and retired EV battery health and performance grading.
This webinar will cover:
 Li-ion battery circular economy and second-life EV battery value chain
 Regulatory landscape overview
 Introduction to technology trends, remanufacturing considerations, and market barriers
 Overview of battery testing and modeling approaches
 Key repurposing player activity
Presenter